Fort Smith is the second-largest city in Arkansas with an estimated population of 87,443 (wiki) and a total area of 64.6 square miles. Being the largest city in western Arkansas, Fort Smith Land Clearing in and around the Arkansas River is generally pretty straight forward compared to the highlands in the Northwest.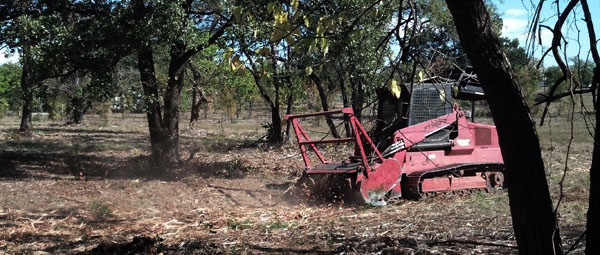 Fort Smith Land Clearing Equipment
Bushwackers Land Clearing employs various methods for clearing land in the Fort Smith areas. We use our Fecon FTX 90-L and our Rayco C100 to do most of the brush grinding and Fort Smith land clearing. When necessary, we will use the Cat 308C Excavator to pull trees up by their roots when the land is too rocky or on the side of a steep hill.
 If you are looking for land clearing in Fort Smith and surrounding areas, call Bushwackers Land Clearing
Call Jerry now: 580-920-5039
Let us know how we can assist your land clearing needs.